Princesses and Wise Women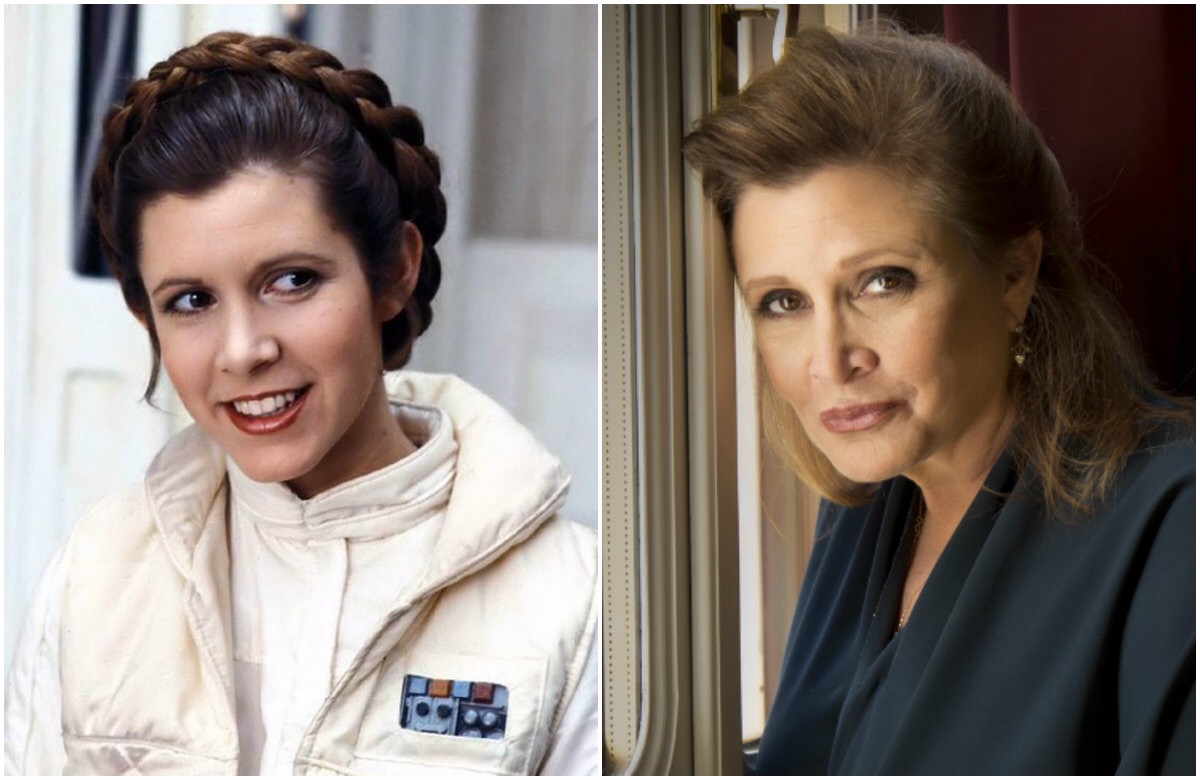 It's 2017, at last! I think we're all relieved to see 2016 behind us. No one seems to be able to remember a year when there were so many notable deaths that made us all feel as if the world was a little darker for the lives that were snuffed out. We endured losses of our troubadours and musicians, our storytellers and writers, our thespians and actors/actresses that made us smile, think, and just brought happiness into our lives. When Carrie Fisher had a heart attack coming back from Paris but survived, I know that I breathed a sigh of relief. It was less than forty-eight hours from the end of the year, we'd lost enough. Our Princess who grew up to become a General in one of the most iconic and arguably most influential movie franchise of our times was going to make it to 2017; yay! Of course, we all know now that didn't happen. Carrie Fisher died from another heart related issue. She left behind a mother, a brother, and a daughter, and millions of fans. Then her mother, Debbie Reynolds, who was a bright star in her own right, passed away just a day after her daughter. I grew up watching Debbie Reynolds in Singing in the Rain, The Unsinkable Molly Brown, and so many other wonderful films. I was honored to see her perform that last role on stage in a traveling production that came to the Muny in St. Louis. At first, I remember thinking she's too old to be playing a teenage girl, which is where the character begins, but in a few minutes I forgot that this was a 60-70 something woman playing a teenager. She became Molly Brown at any age. Now that is stage presence!
I didn't realize how much Carrie Fisher's death had affected me until I watched one of the tributes and found myself far more upset than I expected. She was a writer, actress, advocate for mental health, and at the end she fought to be a woman in her fifties owning all of it and standing her ground in Hollywood. If they wanted her in the new Star Wars movie it was at the weight she was at, she would not lose weight for the role. Since I believe part of her addiction issues came from losing weight for Return of the Jedi, it was wisdom to refuse to go down that road again.
I sat in the theater when I was fourteen and saw Star Wars for the first time along with the rest of the world. I saw a princess that defended herself, and those around her. A woman that would endure danger, torture, and one of the most evil villains to ever be on film, and win. As a young teenage girl living in the middle of farm country in Indiana seeing a woman that was a major part of the action and gave as good as she got was important to me. I may have wanted to grow up to be Luke (though that may have been the huge crush I had on Mark Hamil), but Princess Leia Organa was a fully realized part of the story, not just someone's girlfriend, sister, duaghter, mother, etc . . . There's nothing wrong with being any of those things, but we can be people's girlfriends, sisters, daughters, mothers, and still have grand adventures. Princess Leia helped teach the world that being a girl didn't mean you had to stay home and wave goodbye to your knight from the casements. Leia taught the world that had never read Robert E. Howard's, Red Sonja, or a book by Andre Norton, or Marion Zimmer Bradley, that girls can be the main character and go out adventuring with the boys. Star Wars taught that men and women working together can be daring, brave, bold, and victorious. I don't think I realized until Carrie Fisher passed away just how important Princess Leia was to me, not just Star Wars, which I knew, but Leia.
I will mourn as a fan and admirer of her work, but my heart goes out to her family and friends that knew her best. I cannot imagine what Todd Fisher is going through with such loss so close together, but her daughter, Billie Lourd, who is only twenty-four, is the one that makes me feel the most for her loss. I know what its like to lose your mother and grandmother, but my losses were decades apart. I can't imagine losing them so close together. My daughter is almost the same age. She calls me for advice or just to talk often. She still believes I can solve problems and help her think her way through life issues, and I do my best. I never had that kind of relationship with my grandmother, and my mother was long dead before I reached my twenties. My daughter and my close friends have taught me what it is to be close to your mother, or father, and to be able to rely on them for good counsel, or just a good cry. Mothers and Grandmothers, Fathers and Grandfathers, are supposed to be our wise ones, wise women and wise men. They bring all the experience they have that we don't as younger people and they can help guide us through things so we don't have to make the same mistakes. I am so sorry that Billie Lourd has lost her wise women all at once at an age when she will be making so many decisions that they could have helped her with. It is not just love that a good parent child relationship gives us, it is wisdom and guidance. I didn't have it in my twenties, my world had diverged too much for my grandmother to understand and give advice, and I had neither father nor mother, so I had to find my wise women and men in teachers, or on screen, in books. I hope that in time Billie Lourd finds other wise council, because it's not just love we get from our mothers and grandmothers, they are our wise women, and we need them in our lives.