Biography

Laurell K. Hamilton
WRITER, NOVELIST
Laurell Kaye Hamilton (born February 19, 1963) is an American multi-genre writer. She is best known as the author of two series of stories, Anita Blake: Vampire Hunter and Merry Gentry.
Her New York Times-bestselling Anita Blake: Vampire Hunter series centers on Anita Blake, a professional zombie raiser, vampire executioner and supernatural consultant for the police, which includes novels, short story collections, and comic books. Six million copies of Anita Blake novels are in print. Her New York Times-bestselling Merry Gentry series centers on Meredith Gentry, Princess of the Unseelie court of Faerie, a private detective facing repeated assassination attempts.
Both fantasy series follow their protagonists as they gain in power and deal with the dangerous "realities" of worlds in which creatures of legend live.
Laurell was born in rural Arkansas but grew up in northern Indiana with her grandmother. Her education includes degrees in English and biology from Marion College (now called Indiana Wesleyan University).
The old Hammer Vampire films would be one of my first entertainment influences, especially "Vampire Circus" also known as "Circus of Fear".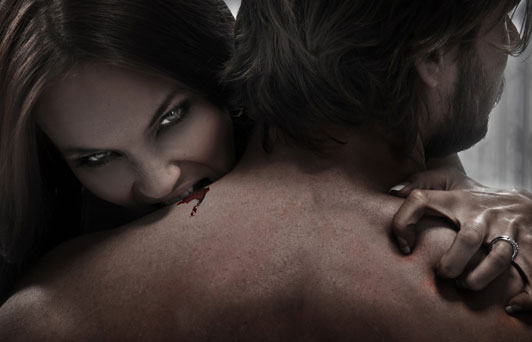 Hamilton is involved with a number of animal charities, particularly supporting dog rescue efforts and wildlife preservation.
Hamilton currently lives with her family in St. Louis, Missouri.