Edits, Travel, and the Injury at the End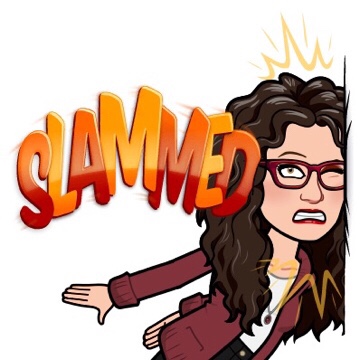 I finished the edits on the next Anita Blake novel, Serpentine at the beginning of March. Jonathon, my husband, and I were already on a romantic vacation, but he helped me take time out to finish the edits that I hadn't managed before we had to leave for our getaway. At the end I went old school: writing the changes long hand on sticky notes and handed them to Jonathon for him to type into the manuscript edits. I hadn't written that much long hand in years, but it felt right. I'd already written the book, the edits were small things, or a scene here and there that needed changed for plot or character development. I took out one side plot that had started off as a red herring, but turned out to lead nowhere, so it had to go. I even had to cut a great new character that I hope we get to see later in another book. Larry Kirkland was a character that was actually in one of the rough drafts of the first Anita Blake novel, Guilty Pleasures, but he wouldn't actually get on stage until book three, The Circus of the Damned. One of my favorite things about writing a series is that characters and plot lines that have to be edited out of one book can still see life later on. Interestingly, Anita, Micah, and Nathaniel try to have a romantic trip in the book, but both her work and Micah's interfere with it. I wrote that months before Jonathon and I would be on our own trip and my work would cost us the first few days of relaxation, as if my muse knew it was coming. Of course, Anita's work was a missing person and murder, and Micah's work was a type of lycanthropy that we'd never seen before. My edits seem so tame in comparison.
I proceeded to take the longest purposeful break from writing that I've ever taken. Jonathon and I finished our trip without more work interfering. Then I got to spend our daughter's spring break with her. My sister and her wife were able to fly into the country and visit with us. I spent all my "vacation" traveling. I'd finally get on the first plane towards home, but in the all out run to make it, I fell.
I was running full out, I was even thinking, "Wow, I can really run now. I'm so glad I can move like this, yay gym!" And then I wiped out. I did a good job of it, because kind strangers came to stand over me, making that face you make when someone hurts themselves in front of you. Thanks to the kind man who offered me a hand up, because I could not have gotten up without help. I wasn't even sure that I'd be able to stand at all, until I tried. I was finally able to limp to my plane like Igor from the Frankenstein movies, but I was just happy to make my plane. I enjoyed my travels, but I was so ready to go home. I made my plane discovering that I was bleeding from the skin I'd lost, but I was able to walk better as I moved more. I still hurt, but I got to my seat. The flight attendant got me bandages, alcohol wipes, and eventually ice bags to put on my knee. Thanks for the care and attention Delta. Thanks also to my seat mate, Charles, who was a gentleman in the best sense of the word, putting my bag overhead for me when he saw I was hurt and helping the flight attendant pass me things to do some first aid. He also kept my mind off how much I was hurting by having an intelligent and calm discussion about our different paths of faith.
The skin is growing back from the scrapes, but I've either scraped my meniscus, or got a micro tear in it, which means no gym or martial arts for awhile. The page proofs of Serpentine have come back for one last chance to read over and catch any small things. It hurts to even sit at my desk for too long without propping my leg up. Sigh.
I'm looking forward to finishing the page proofs and getting back to the gym and dojo, and onto writing the next story.